Still from
La Liga
, 2022
Running time: 12:30 mins
Run entirely by dedicated volunteers, La Liga is a weekly football tournament which until recently was held in Burgess Park, Southwark. The tournament provides a space for women of all nationalities, many who are from Latin American communities, to play football in a safe and supportive environment.
La Liga
is on display at the Southwark Heritage Centre and Walworth Library as part of the Southwark today project until June 2023.
Film maker:
Justyna Kabala
Producer: Syrup
Translation: Alice Kilkenny
Project support: Ren Miranda Antelo
Awards
Matera Sport Film Festival:
Best Foreign Documentary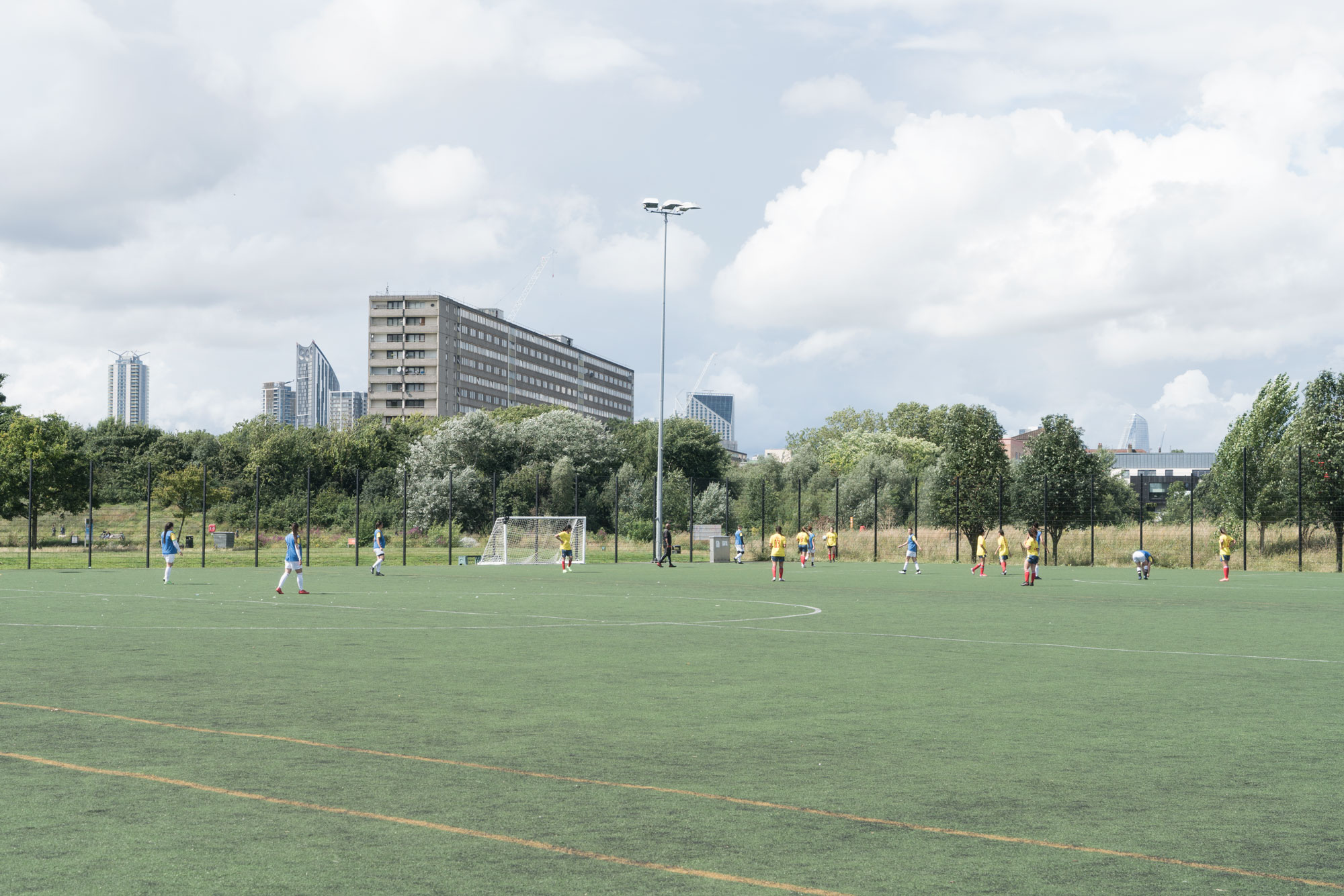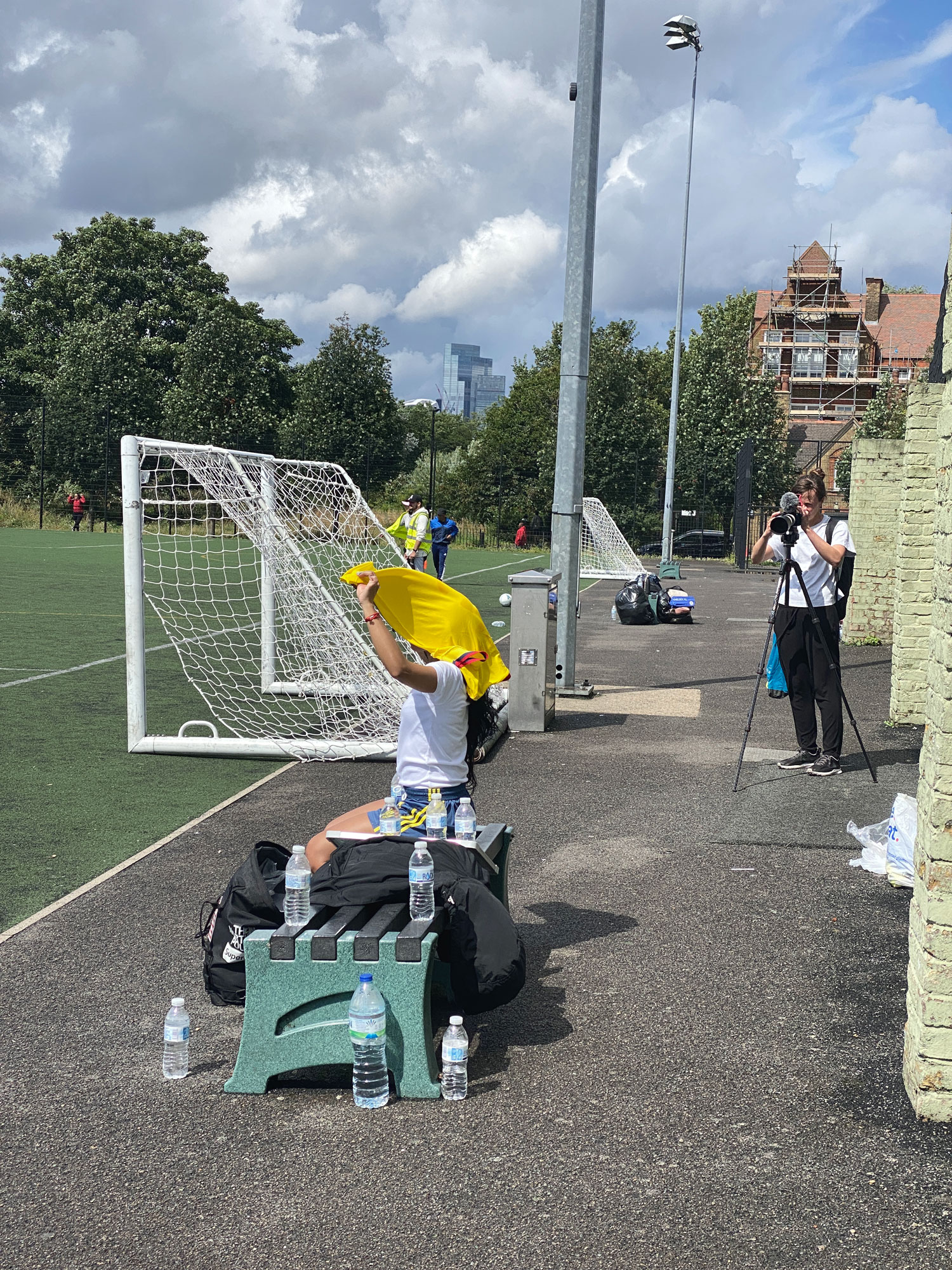 The majority of filming took place during the La Liga 'World Cup' football match in summer 2021. Brazil, Colombia, Ecuador and Spain played for the trophy accompanied by the BBQs, drinks, music and socialising off the pitch that Burgess Park is known for.

The centre was closed for refurbishment in August 2021 and La Liga matches were suspended. The league are searching for a new place to play, but face barriers due expensive rates in more modern sports centres which are often already operating at close to capacity with existing men's matches.

The facilities are expected to reopen in Autumn 2023.

︎︎︎

With thanks to Amparo Rendon (founder of Latin M Group), Will and all the players who appeared in and were part of the film. Special thanks to Vanessa, Carolina, Yuki, Ana, Elena, Kattia, Monica and of course to Amparo.

Funded by University of the Arts London research department.