A practical guide to community storytelling
October 2022 @ Southwark Heritage Centre & Walworth Library
As part of the Mayor of London's Commission for Diversity in the Public Realm, we teamed up with Southwark's heritage and archives staff to lead two free, open access workshops for people interested in community storytelling. The workshops included lessons from the Southwark today exhibition, guest speakers and advice and practical tips for working with archives.
The aim of the sessions was to inspire participants to start their own project or activity. Everyone who attended recieved a printed guide after the workshops.
Supported by:
London Unseen
& Southwark Council



Participant guide: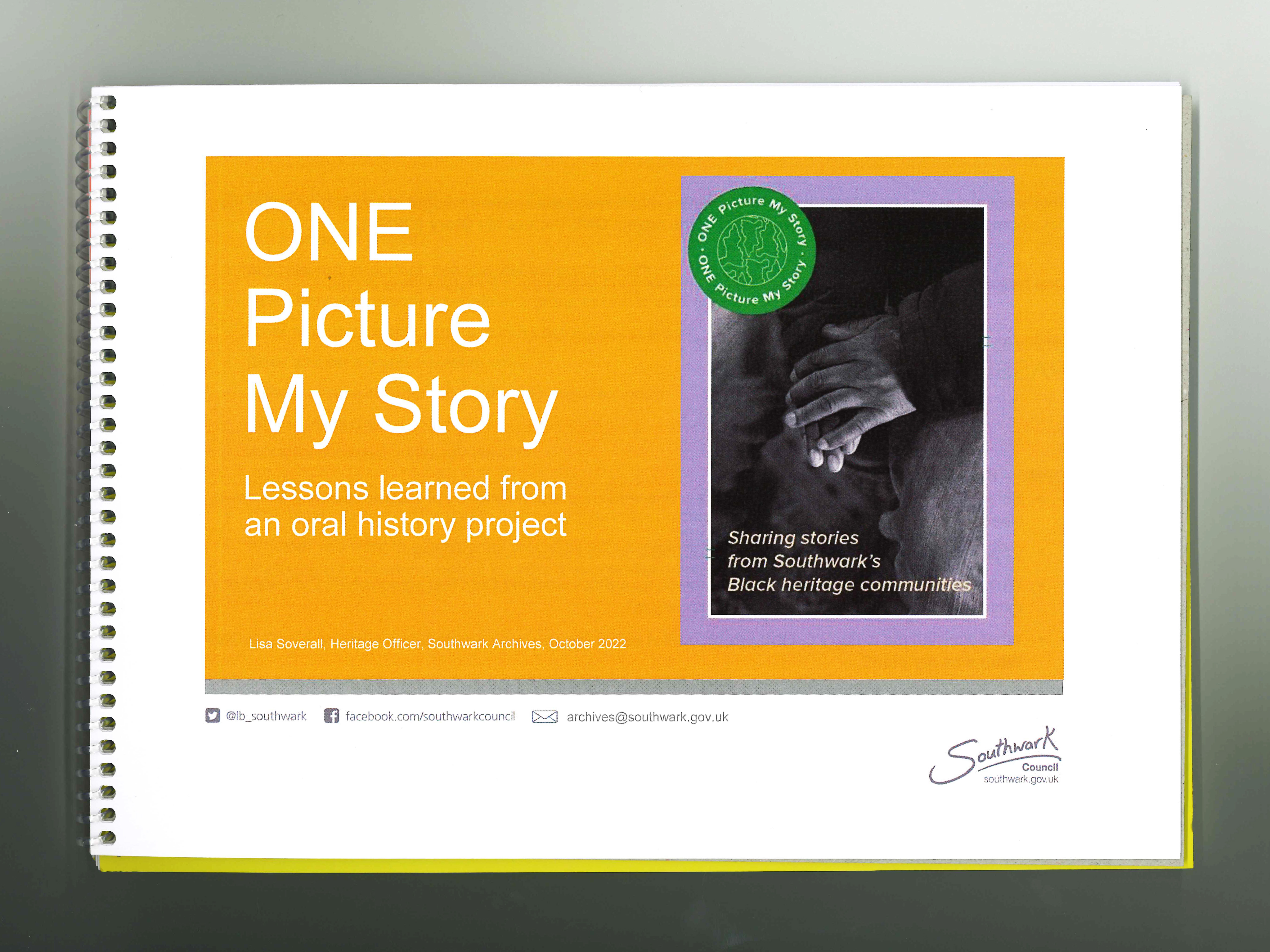 Speakers / contributors:
︎︎︎ Laurie Belgrave, founder of The Chateau
︎︎︎ Judy Aitken, Curator, Southwark Council
︎︎︎ Jessie Goodison-Burgess, Heritage Officer, Southwark Council
︎︎︎ Lisa Soverall, ONE Picture My Story project lead and Heritage Officer, Southwark Archives

With thanks to all the participants who came to the sessions!